Classic and Specialty Volvos
iROLL Motors, Inc deals in vintage and classic Volvos, specializing in the P1800 (1800S, 1800E, 1800ES) and Duett (445, 210) models. We have one of the largest inventories of P1800 parts in the US and are now stocking many Amazon (122) and PV (444, 544) parts. We have access to sources of parts for all vintage Volvos. Our shop can accommodate partial or full restorations. We provide services to match buyers and sellers of vintage Volvos as well as other specialty and classic Volvos. Additional services include appraisals, inspections, Concours prep and consulting.
We hope you will find this site useful and enjoyable.
- Mike Dudek and the iRoll Motors staff
We have moved! It has been an effort to stay open while offering the same great Vintage Volvo parts and services during our move. If we have been slow to respond to your request, please be patient as the dust settles and we get back into a normal routine. Please note our new location in Morgan Hill, and our new phone number below.
iRoll Motors, Inc
16890 Church St. BLDG 11
Morgan Hill, CA 95037
USA
408-778-1544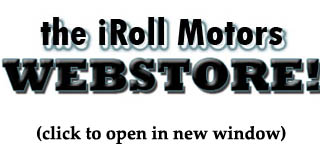 Last Updated December 2nd, 2015
Site Disclaimer:
This site is not affiliated with AB Volvo, Volvo Car Corporation, Volvo Cars of North America, LLC, or other Volvo companies whose products may be viewed in these pages.
Copyright 2015 iROLL Motors, Inc. All rights reserved.